Remoska® Prima
It has trained 3 generations of chefs who you won't read about in the newspaper.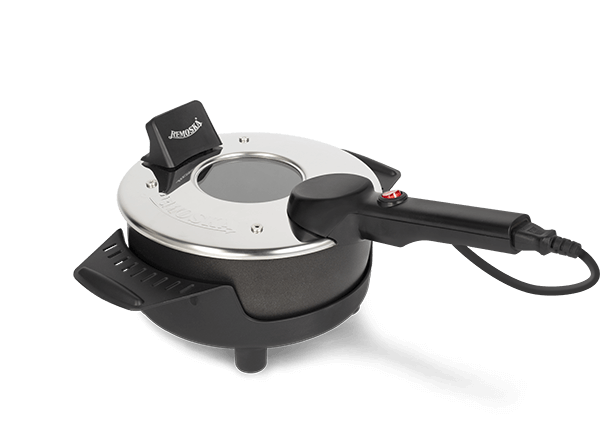 Available colours
Are you cooking for 2 or for 4?
Choose a baking lid
Remoska® Prima does not care if you are cooking gnocchi or dumplings. It can handle both perfectly and anywhere because you don't need a stove to cook with a Remoska®. You just need an electrical outlet.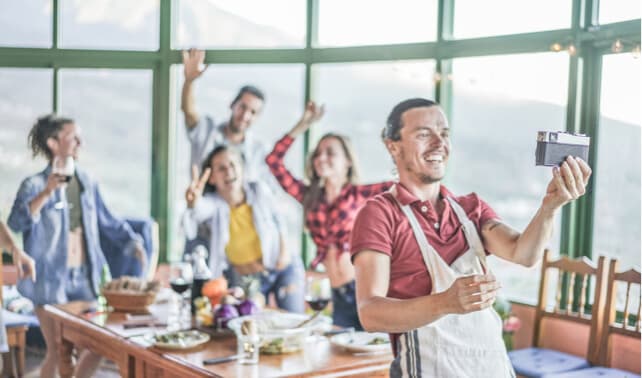 Technical specifications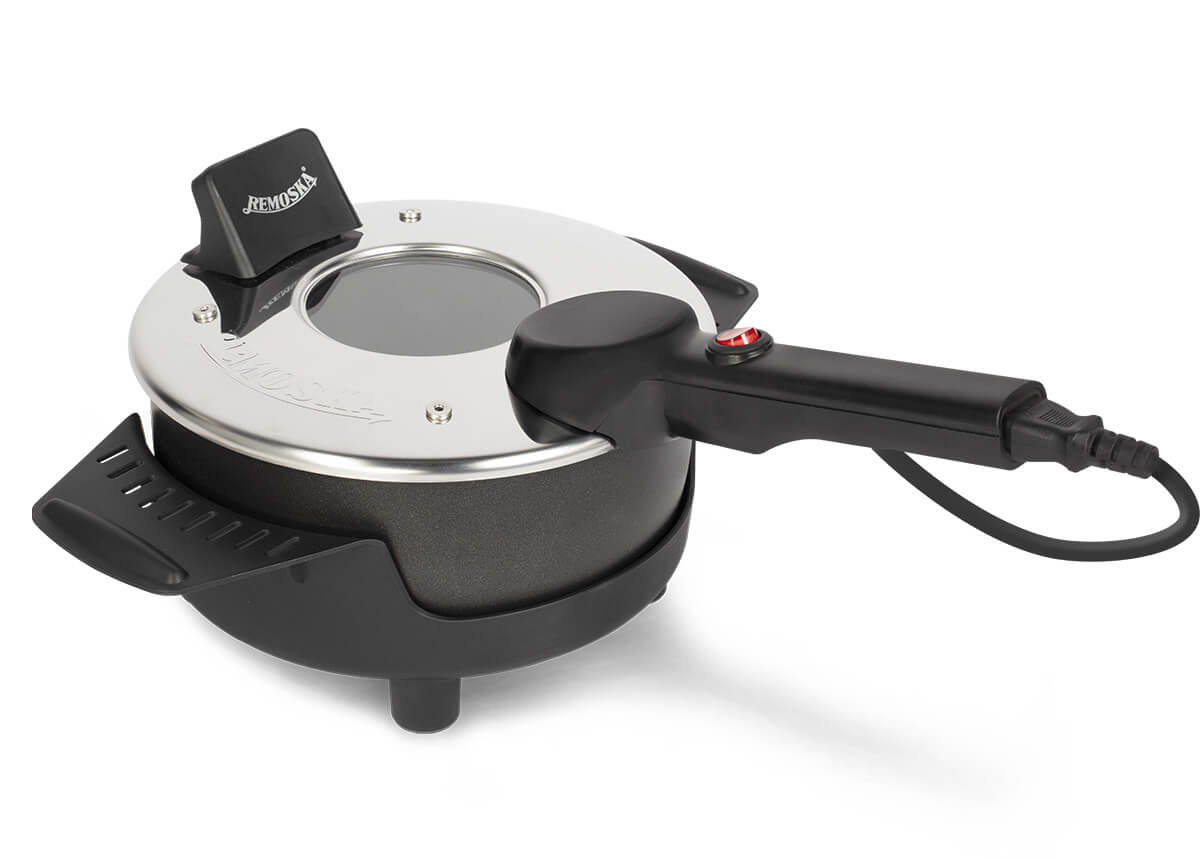 Remoska® Prima 2l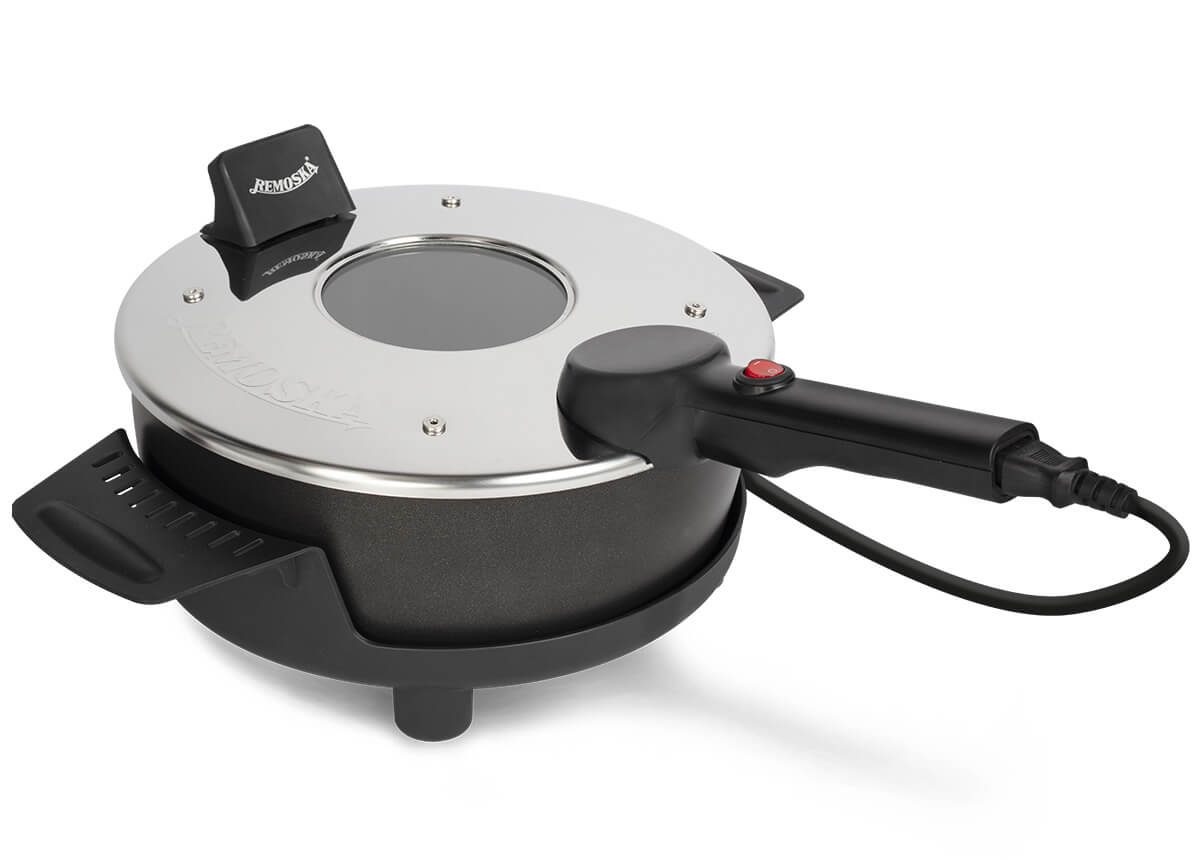 Remoska® Prima 4l
Not a drop of oil and yet nothing burns in the Remoska® thanks to the Teflon®. Just wash the bowl gently with a sponge.

The Remoska® Prima lid makes it easy to disconnect the cable, so it does not interfere with serving and it's easy to put the Remoska® away into a small cupboard.

Thanks to radiant heat, preparation in a Remoska® is 6 times more economical than baking in the oven.
Serve up with Remoska®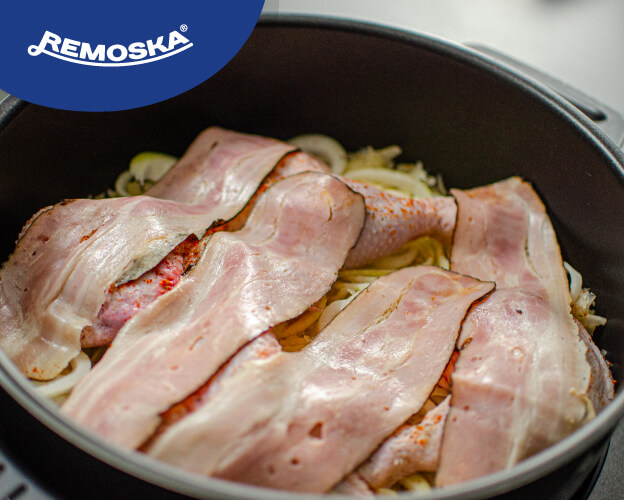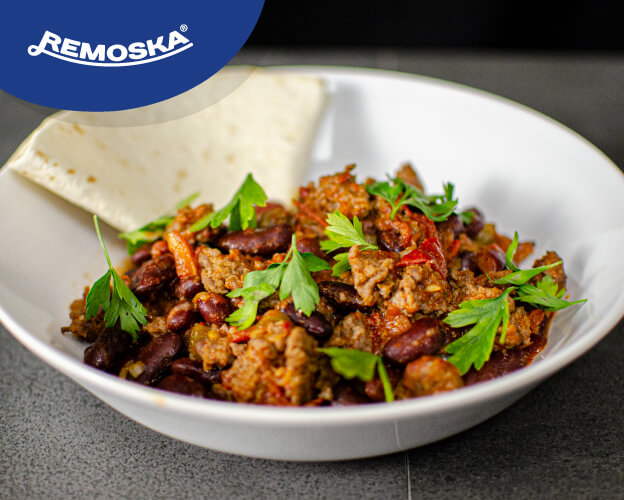 The way to a man's heart is through his stomach.
We say that Remoska®
Other members of the Remoska® family